BEST EVER IDEA!!!!!
(DISCLAIMER **** This amazing idea is a new trend for Mommy and Baby ... Just sharing this amazing knowledge for those mommies of multiple kiddos or first time preggos)
Pregnancy is such an exciting celebration of life for baby, mommy and daddy!! WHY NOT celebrate EACH and every child's impending birth!!
Photo Courtesy of Salon.com
I am mommy of 3 with a growing brood. Each child has been a blessing and one of the most exciting times in my life. I was so excited with my first ...with the anticipation of his arrival and a shower to celebrate his birth. After my first, the idea of throwing a party to celebrate the second and third was a foreign concept to me. For me... I felt that asking for a shower for #2 or #3 would be something taboo or "rub people" the wrong way! LET me EXPLAIN.. I have found that the traditional understanding of showers ... are considered for some "a right of passage".... something to welcome mom's into mommyhood. Once you are in ... YOU'RE IN, baby.. no need to celebrate it twice.
In reading up on the celebration of birth in other cultures...
CHINESE CULTURE
In chinese culture celebrating prior to the baby's birth is considered bad luck. So a month after the arrival of a child they will assess the child's health and prepare for a celebration banquet.
When the child survives its first month, it is a good indication that the baby will survive. At this time, the family holds a big party for the newborn. As with many Chinese celebration, this often means a big dinner banquet. Guests come with red paper envelopes filled with money as tokens of good luck. Red overall plays a big part in the celebration as a sign of luck and prosperity. This is truly the first time much of the family has meet the newborn.
The Chinese culture is made up of many different subcultures, about as diverse as the number of dialects that exist in the language. For some, this party is known as the "red egg and ginger" party. Guests will receive eggs dyed red to take home as a symbol of good luck. Other sects of the Chinese culture will adorn the baby with gold jewelry (normally in the form of bracelets or anklets) to "tie" down the child to this world. Some families will not even name their child until this party. And some will vary the party based on what gender the child is.
(Information Provided by
http://www.bellaonline.com/articles/art50708.asp
)
HINDU CULTURE
Baby Shower
,
Baby Shower
is the blessing for married woman! It is a
ceremony
that celebrates the first
pregnancy
of the bride of the house and is held in the seventh month of pregnancy. Prospective
mother
is dressed in bridal wear. This
ceremony
is for
women
only, so there are only women invitees.
Ceremony
begins with
Ganesh puja
and the sing traditional songs to make festive atmosphere!. Prospective mother seat on Baajath (four-legged wooden seat) and small red dot is put on her forehead for good luck, Khoro (the Paalav of her Saari) filled by mother & mother-in-law coconut, gifts and jeweler. There is one more
tradition
take place in
Gujarati Baby Shower
that younger brother-in-law has to present in this ceremony. He will have tilak on his forehead and he slap his Bhabhi (sister-in-laws).
(Photo and Information Provided by
http://www.14gaam.com/news/baby-shower-indian-gujarati-hindu-tradition.htm
AFRICAN CULTURE
The birth of a child is always a time of great rejoicing. It means that a couple was blessed, and that the family unit and the community are being perpetuated and strengthened. In many African communities, ritual festivities to celebrate the arrival of a child do not start until a few days after the birth in order to make sure that the baby is healthy and will live on.
Only then will the rejoicing start. In fact, and more important, the child does not officially start existing until he or she has been named as part of his or her birth rite of passage, that is, the naming ceremony.
As you can see, our ideas of celebration are different from those celebrating a newborn across the globe.
So.. when I heard about the latest trend on throwing baby showers to reveal gender or even celebrate baby #2, 3 etc... I thought it was brillant!!!! Life is worth celebrating and pregnancy is such hard work that why not celebrate each child.
These are parties for mommy's having baby #2 etc. Instead of calling them Showers we refer to them as sprinkles (LOVE THE PLAY ON words!!!)
Here are some amazing ideas via the internet to help with your next sprinkle....
Purchase this amazing Sprinkle Invite on etsy.com
Party Balloons with Confetti
Ask Party City for Balloon Details
Serve Cake Batter Martini's
Recipes Via Pinterest
blog.hwtm.com
Amazing Decor with Great Graphic using
Dot patterns and Stripes
www.herecomesbaby.co.uk
Great Sweet Treats covered in Sprinkles



I recently learned for those of you who can't wait to find out the gender of your impending arrival

GENDER REVEAL PARTIES are making their way on the baby making scene.

BOW Ties or BOWS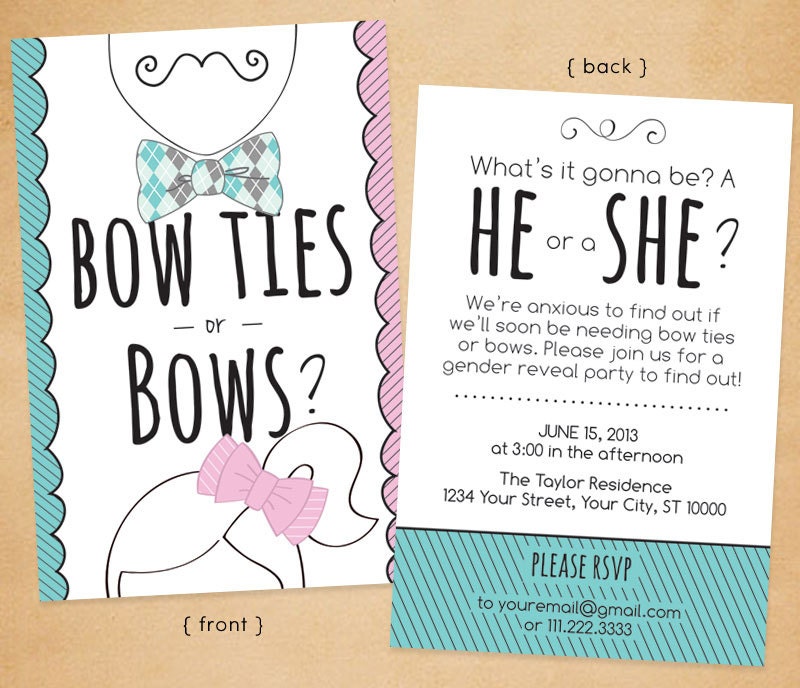 These amazing Invitations are Available at
Etsy.com
Amazing Games to Guess the Sex before the big reveal!!!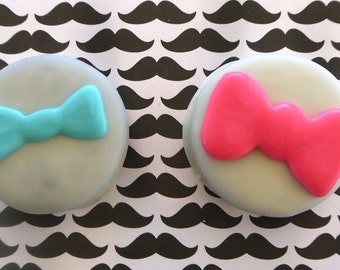 Create these adorable Cupcakes www.etsy and purchase Mustache Scrapbook (hobbylobby.com) 12x12 sheets to lay on Cake Sheet - Adorable Presentation to display sweet gender revealing treats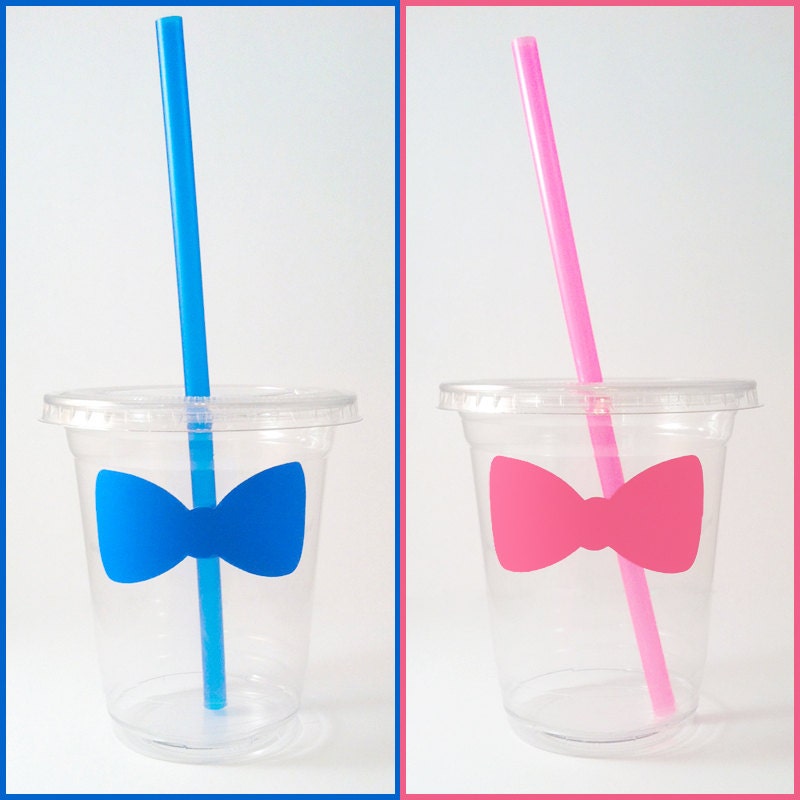 Adorable Easy to do...
Decal Drink Glasses

Silhouette Cameo Users - Purchase Vinyl Adhesive (pink or Blue) Create Bowtie Decals for Custom Drink Cups for Guests




Now the big reveal....




There are many ways to reveal the sex of the baby however, the big trend is creating a gender specific color for the actual cake - NOT the frosting. The mommy to be or person who is throwing the shower will give the baker a sealed envelope that has been given to them by the doctors office revealing the gender. The baker will create the surprise on the inside using .... food coloring, m & m's, colored candies,





CAKE COURTESY OF www.rosebakes.com
photo courtesy of phdserts.com


Adorable Options for Cake on the outside


cake provided by
Revealing the Sex of the baby on the inside......
As my family explodes their is no reason for each pregnancy to be a fleeting moment... LET'S CELEBRATE them ALL!!!!!!! Congrats to all the new mommy's out there and all those veteran Mommy's ... take a minute.. enjoy the little kicks, the movements and everything pregnancy has to offer...