This year is flying by us and pretty soon the BIG holiday will be upon us!
For many, it is a very difficult time of the year on the budget due to large families or just economic constraints. As our families grow, not just the immediate family, so does the extended.
In my family, I have the most amount of people to buy for due to the extensions on both sides. I LOVE buying for the kiddos and try to get something that I think they would like. However, I understand that not all families enjoy buying beyond their kiddos. It can be hard on the budget and it is one extra thing to have to worry about.
As much as I enjoy the Christmas exchanges... I think that kiddos have way too much stuff and the true meaning of Christmas gets muddled along the way.
However, it seems that many people do not stray away from the gift giving season. If they do... I wonder if it changes the dynamic of the Christmas celebration. (INSERT ...PLEASE SEND ME YOUR THOUGHTS ON THAT ONE)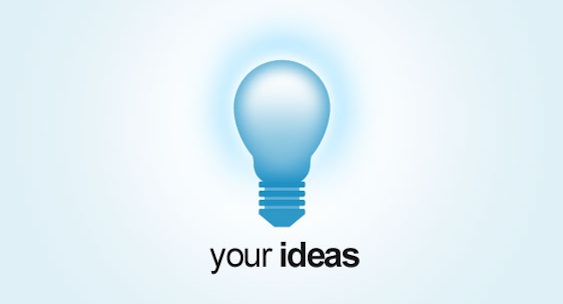 Our families are so busy that it is very hard to get together. The major Holidays is the one day that we all try to come together. SO ... for those families that don't see each other often ... don't you think the gift cards and random presents are trivial and pointless. You are getting something for someone you don't see as often and really don't know what they like or want. Why not change things up ....
Cut out all the gift buying for everyone and draw names and come up with an alternative gift giving solution such as ...
HOST A Gifting of my TIME Holiday
Ask in advance - for everyone to send 3 things via email that they wish they could finish in their household but do not have the time or the energy to finish. (i.e. helping paint a room, a gardening project, organization... etc... )
In addition, ask for everyone to send 4 dates that are available in the summer, spring, winter and fall.
If many travel distances to be available, then be mindful of that and come up with alternatives like... setting up a skype time to chat about organization (Martha Stewart has great ideas about organizing the linen closet).
Then that way... you have a date, a project to work on together and that will create a fun memory for you and your family member.
HOST a GIFTS from the GUT Holiday
Ask each person to submit their favorite dessert, appetizer, or passed side for the Holiday Celebration. Make it even more fun and create a label and a funny homage to the recipient ....
Grandma Betty's Blazing Buffalo Wings
Aunt Annie's Artichoke Dip
Cousin Corina's Sugar Cookies
HOST a GIFT of GIVING Holiday
Ask each person to submit the charity that they hold dear to the heart and research upcoming charity events to attend and schedule the two of you to participate in raising money.
Let's Run the Race for the Cure together on May 1st.
Let's go to the Food Drive on March 28th for a Local Shelter
Let's have a shopping date to buy newborn clothes for our Children's Hospital
HOST a GIFT of the BEEN GIVEN Holiday
Fun way to regift a gift that has been given to you. You make it fun or practical.
Gift an old egg beaters and before they open give clues to have them guess
Gift pot holders
Gift an old Holiday sweater
HOST a GIFT of MEANING Holiday
I think this IDEA is FABULOUS!!! Each adult and/or child brings one sheet of paper that describes what you like about the Holidays, what you have learned from that year, and what you plan to do in the New Year.
The Hostess' job is to Provide the Binder where all the stories are collected and it's the duty of the person to host to have it available each year.
Can you imagine how wonderful it would be each year to have stories of loved ones of Holidays' past. In addition, it is fun to watch how the kiddos' ideas of Holidays have changed over the years.
If you want to take it one step further.. take pictures of everyone and add to pages of each year.
There are many great alternatives to the Holidays and this website has wonderful ideas.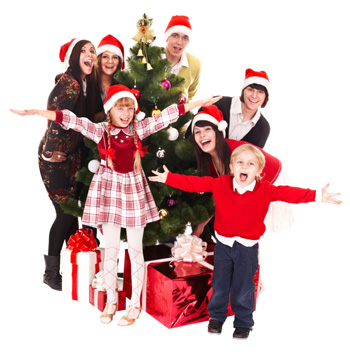 For the kiddos... cut the gifts out all together and have fun projects that they can do! Make sure they make gifts to give to each other.
There are great websites for children's projects. The older kiddos can help the young ones. If there are mostly middle aged kids and teenagers... maybe have them come up with a fun christmas song to create with a dance number at the end to entertain the adults.
Here are some fun websites to consider.
Song Writing for Kids
Make it and Take it Website for Crafty Kids
AMAZING WEBSITE FOR CHRISTMAS CRAFT FUN
I help with the art lessons at my kid's school and there are so many great craft projects to do for Christmas. Contact your local schools to see if there are some fun Holiday projects that they can suggest to do with your kids during the Holidays.
JUST some fun Fabulous ideas to share to make your Holiday cheery, bright and full of meaning!!!!