To Pierce or Not to Pierce that is the question!
How old were you when you had your ears pierced.. (the first time)?
A. A Baby
B. A Preschooler
C. Middle School Aged Babe
D. High Schooler or Beyond
E. Never
FABULOUS FUN FACT
According to the Harris Poll Approximately
49% of the Adult Population in the United States has a piercing
At Least 1 out of 5 Adults have a tattoo
Amazing Right??? I was a Middle School Aged Babe when I had my first ear piercing. When I was in school it was popular to have a few piercings on one side and one or two less on the other.
Now (as you can see from the pic) anything and everything is game on the ear and anywhere on your body.
For those of you that have had your piercings since you were a Zygote, have you ever taken the time to look at that gaping hole that seems to be growing longer and wider by the minute?
I have noticed lately amongst Celebrities, the odd epidemic of gaping holes and sagging earlobes due to heavy pieces of metal hanging from their ears.
All of these excessively heavy earrings are weighing our poor helpless earlobes down to the ground. I have never been one to wear excessively heavy earrings ... for one.. they are too obnoxious and completely garish for my taste. Secondly, I have a One year old baby that would give anything to get her hot little hands on them to rip them out of my ears.
So ... where am I going with all this... Lately I have noticed 5 years olds running around with big hoop earrings and have questioned whether piercing my sweet little baby's beautiful ears is something I want to do at such a young age.
It amazing to see how
Ear Lobe Reconstructive Surgery
is becoming more and more popular and I can't help but wonder if it is because our parent's didn't give our poor little ear lobes a fighting chance at a very young age. I am doomed (Unless I sign up for the reconstructive surgery... hmmmmmm stay tune that could be my next blog... )... however, my beautiful daughter's tiny ear buds can still be saved.
I know ... I know that she is still pretty young and we have lots of time to make that decision. Also... I know that girls try so hard to keep up with all the fashion that this may be one thing that I will have to fight her tooth and nail on. BUT... BUT... hopefully she will understand that prolonging the piercing may indeed be the one thing she might be appreciative of when they start hanging and swaying in the breeze.
FOR Those FABULOUS DROOPY Eared Housewives like myself... I found a few alternatives that I think are so much fun and could help with winning the first battle of ....
"TO Pierce or NOT To Pierce."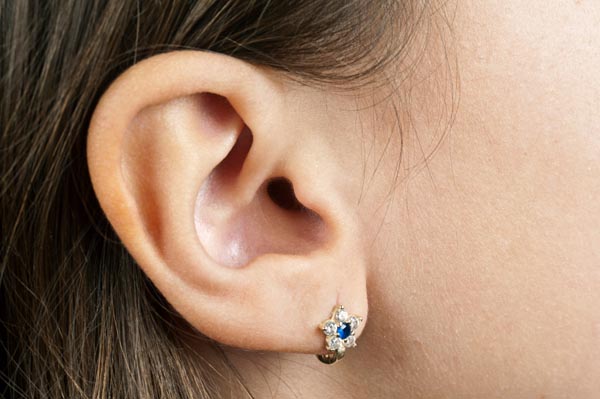 There are some amazing options out there.. and they are becoming more and more popular.
Here are some FABULOUS Options

1. Temporary Earring Tattoos by b'INKD Kids Temporary Tattoos for Kids2. Body Jewels by Hollywood Body Jewelry - Pain free Piercings for Ears and Belly3. Clip On Earrings or Slip On Earrings by The Lisadora Collection

Clip On Earrings do not have to be painful, heavy or pinch. Lisadora has made some great headway in Hollywood creating beautiful options for the Rich and FABULOUS.
Please before piercing your precious little baby... take a second and look at the holes in your ears.... then just fast forward into her future and that is what her little ears will look like. For many of us... WITHOUT Earrings... it is not an attractive look!
NOW... as far as Tattoos goes.. that is a whole other topic of convo!!! I WOULD LOVE TO HEAR YOUR THOUGHTS...
TO allow a tattoo or NOT.... Your thoughts?
Until next time....