Are you single and looking to mingle? Needing date ideas? Are you looking to spice things up in your relationship and try different ways of dating. I have provided just a few great date ideas for anyone who is sick of the same ole' same ole'. I added a BIG Spender Version for those who are looking to spend just a bit more on their lucky lady or guy.
1. The Home Cooked Meal Date...
Location: Your place
Place Setting:
Click here on how to set a romantic proper place setting
Food: Ask in advance what he or she would love to have for a romantic dinner
Big Spender Version - Have it catered or add flowers, candles or even hire a violinist or guitar player
Local Big Spender Catering Services for A Private Dinner
Bill More, Your Secret Chef

2. Indoor Picnic
Location: Anywhere .. your house .. your living room
Place Setting: Picnic Blanket, Basket, and Plastic Silverware
Food: KFC, make some sandwiches, baguettes..
Big Spender Version- Create an outdoor scene with a gingham blanket etc..

3. The Wine Connoisseur Date
Location: Local Wineries or at your home with a variety of wines
Food: Provide Appetizers, or different types of complimentary cheeses, crackers, meats etc..
Big Spender Version - Ask for a private room with a selection of different expensive type of wines.
Local Date Locations: Kickapoo Creek Winery
Click here for Kickapoo Creek Winery Hours and Location
4. The Home town Tour
Location: Pick A local town with lots of history - Visit historical buildings, areas where the town was first established
Food: Set up a picnic in an historical area or building
Big Spender Version- Ask for an historical guide to take you on a private tour
Local Tours: Eureka Hometown, Knox College Campus Tours, Carl Sandburg Birthplace ...

5. A "Class"Y Date
Location: A local school - For example sign up for a pottery class together, screen play writing, art class, poetry reading, a beginner foreign language class etc..
Food: Arrange for a dinner following class (this will help with Table Conversation)
Big Spender Version: Ask for an instructor to have a private instruction with you and your date
Local Art Instruction:
Peoria Art Guild
Local Colleges to help with Additional Classes: Bradley University, ICC, ISU, Illinois Wesleyan, Eureka College
6. A Cooking Class Date
Location: A Local Cooking School
Food: Pick the type of food you would like to learn about cooking, check schedule
Big Spender Version: Have a private chef provide cooking instruction
Local Cooking Schools:
Click here for From the Field Cooking School Class Schedule
7. The BIG Dance Date
Location: Dancing School
Food: Set up Dinner Reservations after your Dance Lesson
Big Spender Version: Private Dance Lessons - Swing, Rumba, Salsa etc...
Local Dance Lessons:
Peoria Park District Couple Dance Lesson Offerings
Pekin Dance Lessons Opportunities - Click Here


8. The PHOTO Date
Location: All around the town, outdoors, etc..
Equipment: Provide two disposable cameras or use two smart phones. create parameters to snap fun pictures within either with a theme in mind or have fun taking pictures of each other in different settings
Develop the pics at a local 2 hour photo lab
Food: Discuss your pics over dinner.
Big Spender: Hire a photographer and take fun creative pics - maybe some solo ones or silly duo pics
Local Photogs:
Local Photographer - Sonshine Portrait Design
ask for Barb or Christi!


9. Pick from a HAT Date
Equipment: Have your Date Write down three (3) suggestions (Descriptions of what you want to do and be mindful of clothing and gear needed for the date)
Draw from hat - Pick and choose
Big Spender - do all three things and make it a whole night of fun!!!

10. ROLL the DICE Date
Location: Local Gambling Facility
Food: Assorted Beverages and Eat at the Gambling Facility or Set up Dinner Reservations
Dress in Fun Vegas Attire
Provide your date with some fun play money
Big Spender- GO to VEGAS for the weekend!!! Or provide your date with a stack of cash to spend on the black jack tables.
Local Gambling Facilities:
Paradise Casino
11. BLAST From the Past
Have you been married for years and need to spice things up a bit? This is a great idea!
Location: Begin at the place where the two of you met! If it's not there or things have changed as far as the building is concerned.. re -create the ambience! What do you remember about the place ... what made it unique? White linens... tall candles?
Re-Create your first date!
Provide flowers... where similar outfits that you wore when you had that first date.. (maybe the same colors, patterns... etc.)
Try to meet at this place to surprise one another. Or have him pick you up at a hotel ...dressed and ready to go!
If it is at a bar.. SO WHAT... that is where you met.. recreate the feeling!!!

12. ANIMALISTIC Romance
Location: Local Zoo or Petting Zoo
Food: Pack a lunch (Sandwiches, an array of fruit and veggies... and some Wine)
BIG Spender: Ask your local Zoo or Animal Park to have a back stage pass to visit the animals up and close. Find out what your date likes.. Monkeys.. Horses.. etc.... Don't get a back stage to the alligator farm if he or she would be frightened. Think about what your date would want to see and do.
Local Exotic and Domestic Animal Providers -
Fondulac Farm Park
Click here for the Peoria Zoo

13. Game Night Date
Grab 3 Fun Games .. scrabble, candy land, scattegories.. cranium
Food: Have fun finger foods to eat.. or order take out.
BIG Spender Version - Take your date to a local toy store ... have her or him pick out his favorite game and decide on his or her favorite take out to bring home.

14. MOVIE Night...
Ask your date what is his/her favorite actor or actress.. Pick 2 -3 movies with that actor or actress in it to watch for a movie marathon. Or he or she can pick the type of movie such as comedy, horror, drama, suspense...etc...
BIG Spender Version- Rent a movie theater.. and have an usher escort you and your date to a movie of choice. BE Advised you must set this up in advance.. so I would get a schedule of the movies available. In addition... ask to bring in a private dinner or snacks to eat while watching your big screen movie.
Local Options for Movie Theaters:
Rave Motion Theater Movie Room Rentals

15. PAMPER me Date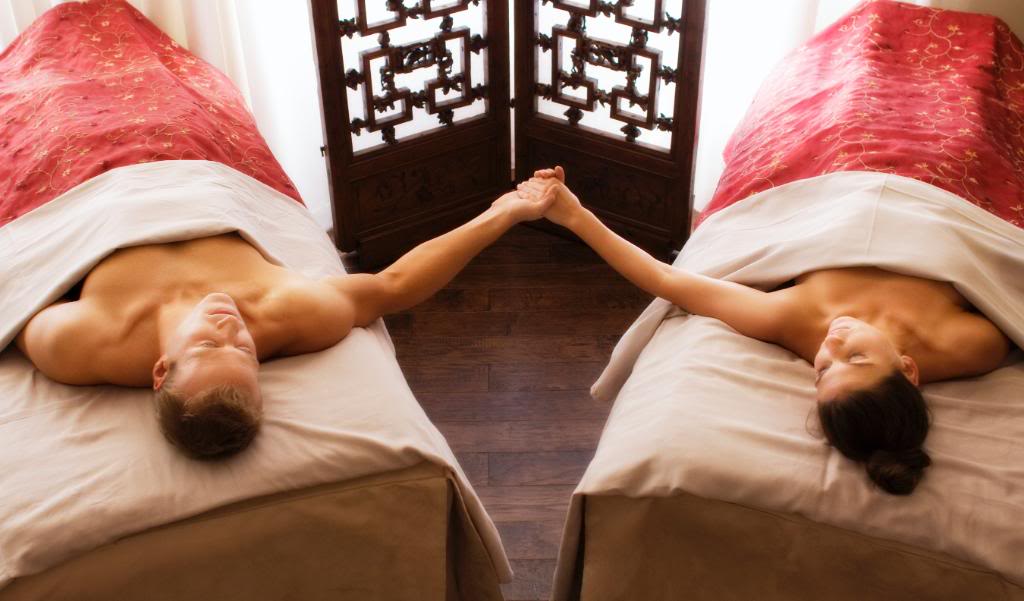 Day at the spa. Set up a couples massage or spa treatments for the each of you followed by a lunch or early dinner.
NO Big Spender Version.. this is a more expensive date. Massages vary due to location and the type of massages.
Local Massage Facilities:
Soderstrom Skin Dimensions
Serenity Day Spa

16. Shoot OUT Date
Men love this one.. and so do most women!
Go to your local shooting range and learn how to fire a hand gun. Women wear your most rocking bad a$$ outfit and get fired up.
Practice shooting targets and handling a gun.
Big Spender: Hire a local to take you and your date to a field area where you can skeet shoot. Or shoot at clay pigeons.
Local Shooting Range:
Local Shooting Ranges in Central Illinois
17. I'll Fly you away for the day Date
This is an awesome idea and I actually bought my husband a lesson for his Father's Day Gift
Location: A local Airport where local you can learn to fly a small aircraft.
Inquire ahead because you may have to set up a date in order to fly and keep in mind the weather conditions could cause for cancellation
Local Flight Instruction:
Bradley Flying Instruction
18. BE a Kid for a Day Date
Spend a day looking for great play ground parks that you loved as a kid. Slide down slides, swing, go on the merry go round and enjoy the wind in your hair. Reminisce about your childhood and share what your dreams were and how you made or plan to make some of those dreams come true.
If the outdoors is too wintery, recreate kid type scenes in your home such as build a big blanket fort with sheets, towels, pillows and blankets. Have pizza and popcorn under the sheets, use a flashlight and an ipad and watch a movie.
Big Spender Version: Go to a local Amusement Park or Festival with Carnival Rides


19. Catch and Release Date
Spend a day fishing off the banks of your local lakes and rivers. Pack a lunch and some cold beverages to enjoy while waiting for that big bite.
Big Spender Version: Rent a boat or take a guided fishing tour to catch the local cuisine. Ask to keep some for a dinner on the shore.
Local Carp Hunters provides entertainment for those who are looking for a little more excitement in fishing.
Peoria Carp Hunters - Click here

20. Test Drive Date
Ask your date if she/he had the choice of driving a dream car what would it be... pick out the dealer where that type of car is being sold and set up a time to test drive.
Create a few examples and allow yourself some extra time between dealerships. Enjoy the freedom of driving the car of his or her dreams. Make it fun test drive something with a stick shift, convertible top or large wheels.
Big Spender Version: Rent a luxury vehicle for the day and go for a cruise to a shopping area that requires some driving to get to.
Dine somewhere fun and classy.